Gift a Life to 1.3 years old Lakshitha, suffering from Thalassemia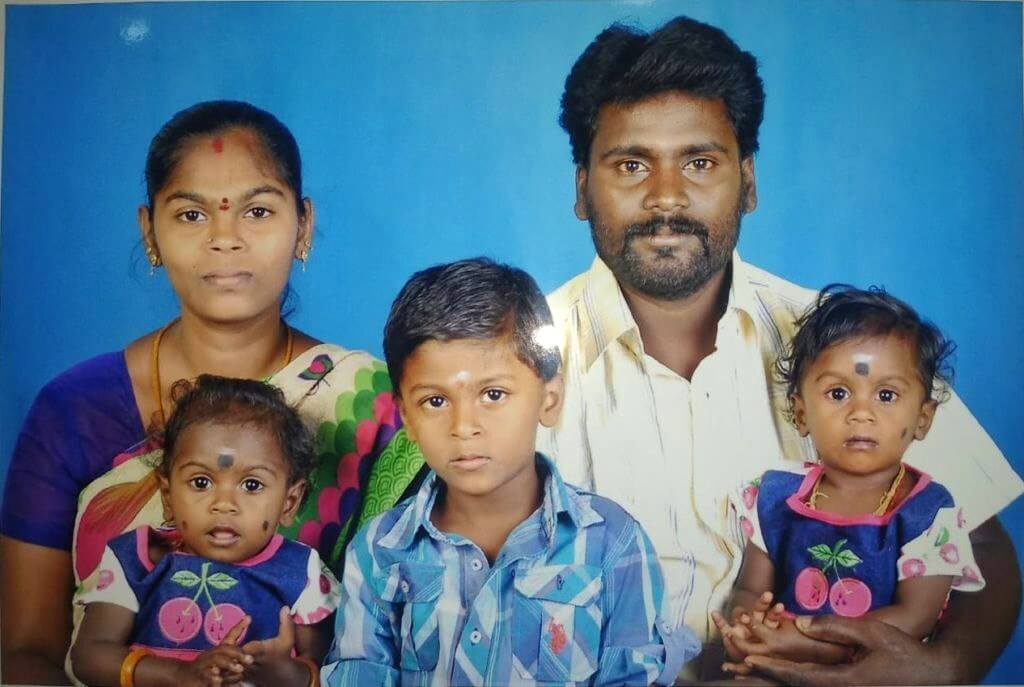 This is an appeal from Nivethan Trust to help 1.3 year old Lakshitha, suffering from Thalassemia. The baby Lakshitha, living in Madurai has been suffering from Thalassemia, a blood disorder disease from infancy and has been surviving with monthly blood transfusion and expensive iron chelation treatment. It is very unfortunate that both Lakshitha and her twin sister Lakshana are Thalassemia Major. The family is spending major portion of their earning to meet the recurring expenses for medication and monthly transfusion.
The remedy is Bone Marrow Transplantation (BMT), if matching is available. The cost of the treatment is prohibitively high for the family. Fortunately, Lakshitha is HLA matched with her father and the chances are bright for her to lead a normal life. Dr. Revathi Raj of Apollo Hospital, Chennai has consented to do the BMT for the baby by mid of December 2018 or early January 2019.
However, it crucially depends on your generosity. The total cost for the Bone Marrow Transplantation is estimated at Rs.12 lakhs which could be claimed from Tamil Nadu Health Insurance Program. We are very hopeful and started our efforts for the same. But, other expenses including the stay of the family members in Chennai for about 3 months, pre and post BMT treatment and medicines expenses, travel costs, etc is costing about 2.5 lakhs.
Shankar Ganesh, father of baby Lakshita works as a construction labour on a daily wage basis. Lakshita's mother Savithri is a housewife. Shankar's income is very low and not that stable. Major chunk of his income goes towards meeting monthly treatment & medicine expenses of his twin daughters. In this situation, the family is in dire need of financial assistance amounting to Rs.2.5 Lakhs to get their baby Lakshita lead a normal life, free from Thalassemia.
Give your hands to save Lakshitha. Nivethan Trust would be grateful if you would support Lakshitha and donate generously towards her treatment thus giving her an opportunity to live a normal life. The Baby, the brethren, is longing for support of kind souls and hearts. Can you be one of them.. Several drops of water make a pond… river…. Sea… ocean.. a small contribution of yours is highly valuable as it goes to save a life.
Gift a Life to 1.3 years old Lakshitha, suffering from Thalassemia;
Donate online to Nivethan Trust - https://www.instamojo.com/@nivethan/
(In the purpose of payment, please mention- "Help Lakshitha")
All donations to Nivethan Trust are exempted under 80G of the Income Tax Act. Please call/mail us for any query or concern.
Team Nivethan
Madurai
Email: hello@nivethan.in ; Mobile: +91-9788166903
Watch Nivethan Trust's Thalassemia Awareness Video here on YouTube – http://bit.ly/2PXf6sY